Cancun vs. Cabo – what's the difference? You can't go wrong with Mexico in general, right? Well, it's not that you could choose wrong – but you could definitely have chosen better depending on your taste. The best way to settle this debate is by breaking this down into different categories.
---
Location
Cabo
Los Cabos is located on the southernmost tip of the Baja Peninsula on the western coast of Mexico. There are two main towns: Cabo San Lucas and San Jose del Cabo, approximately 20-miles apart.
They are quite different, as the former has a raging nightlife, while the latter showcases a more traditional Mexican ambiance. As it is located on the west side of Mexico, those on the west coast of the US will enjoy a shorter trip than if they were located on the east coast.
The airport that you'll be using is located in San Jose, about a 30 min drive from Cabo San Lucas. It best to book your transportation to your place of stay ahead of time. As a non-native tourist, things can get pretty hostile for you. Vendors will take the opportunity to try to sell their wares to you, as well as the odd person trying to sell you a vacation to Cabo – while you're in Cabo! Booking your transport in advance reduces the lingering at the airport and will help you cut straight through the crowd to your transportation.
Cancun
On the opposite side, you will find Cancun on the eastern side of Mexico. Resting on the Yucatan Peninsula, Cancun is definitely closer to the Caribbean.
If you're on the east coast or mid-west of the US, Cancun is a relatively shorter journey for you.
If you're traveling from the Caribbean, you'll be happy to spend more time in the sand, than in the air.
---
Beaches In Cabo and Cancun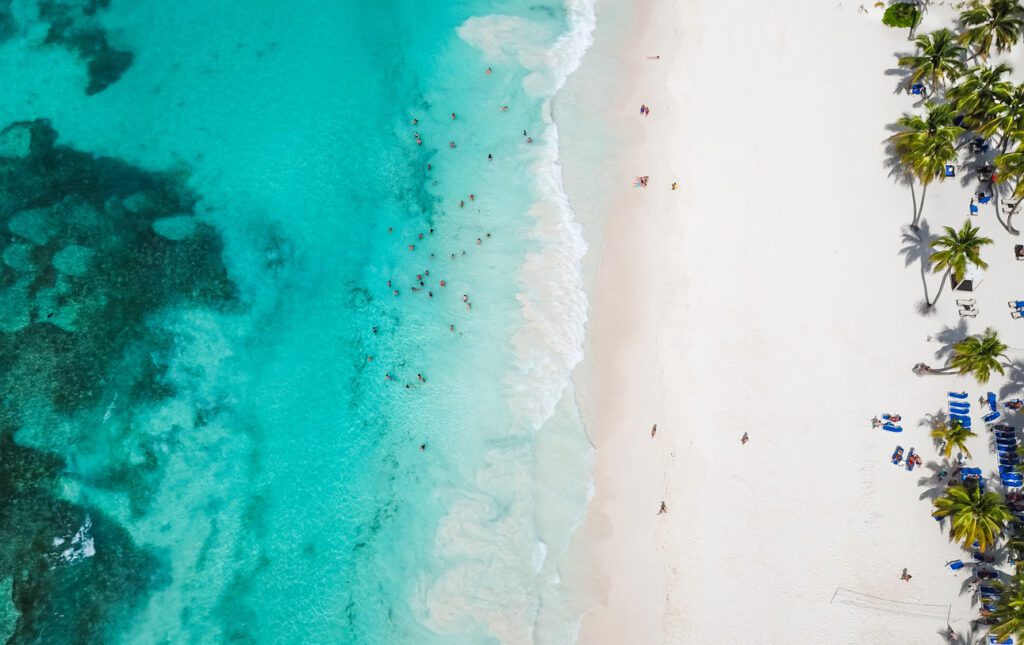 You won't lose either way. Both Cancun and Cabo boast some seriously beautiful beaches.
Cancun
The Gulf of Mexico is neighbor to the Caribbean Sea. This makes for a beautiful compromise in the form of turquoise water. The beaches in the hotel zone (which boasts 100+ resorts) span 14 miles.
Don't be surprised if you are confronted with a large amount of unsightly sargassum seaweed. Some hotels attempt to keep the bulk of it at bay, however. But at least the waters are swimmable, which is something Cabo can't always boast.
Cabo
Cabo is the mature, older cousin of Cancun in this category that's a bit rougher around the edges. The land is undulating compared to the flat beaches in Cancun.
As a result, the beaches are as gorgeous as they are potentially dangerous. It's best to check with hotel staff regarding which areas are safe and which are off-limits. And this is a warning to even the most seasoned swimmer. Rest assured, the water in Cabo can be enjoyed safely.
---
Attractions (Cancun vs Cabo)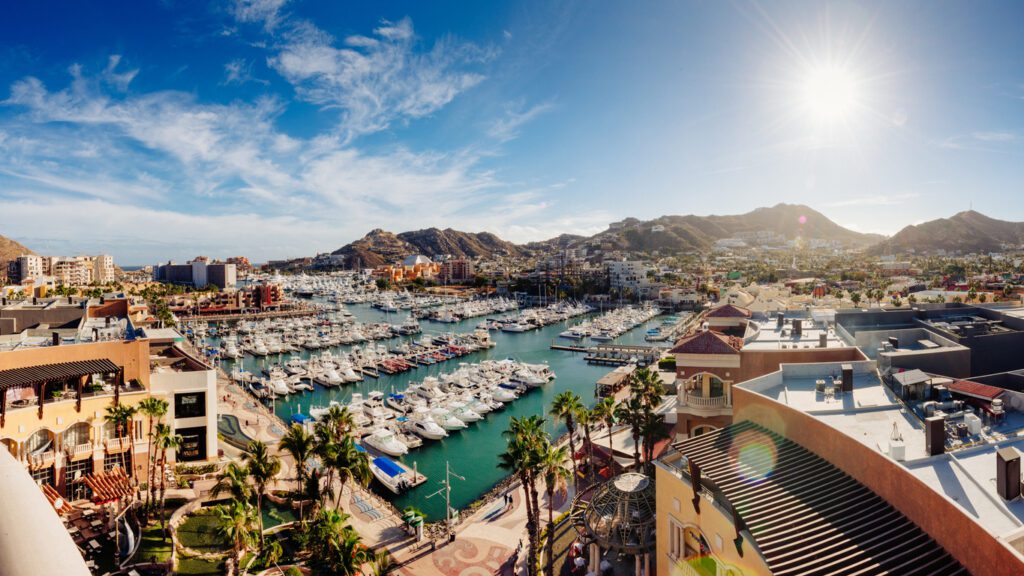 Cabo
Here is where we see the pro of the unlevelled land that we talked about earlier. Hiking, desert ATV trails, marlin sportfishing, canyon exploration, snorkeling and diving are just a few activities Cabo offers. The Cove Club Golf Course and Diamante Dunes have been ranked among the world's top 100 courses. Between April and December, consider some whale watching.
Cabo has been criticized for being too Americanized, so if you want an experience diametrically opposed to what you're used to, you may be disappointed.
Cancun
Cancun definitely shines when it is comes to shopping opportunities. Also, if you're a history nut, I'd recommend a trip to Myan sites that still exist to this day. Don't forget that the Caribbean is right there.
It provides great snorkeling spots in its coral reefs. It would be remiss of you to not check out the Underwater Museum of Art while you're there.
---
Food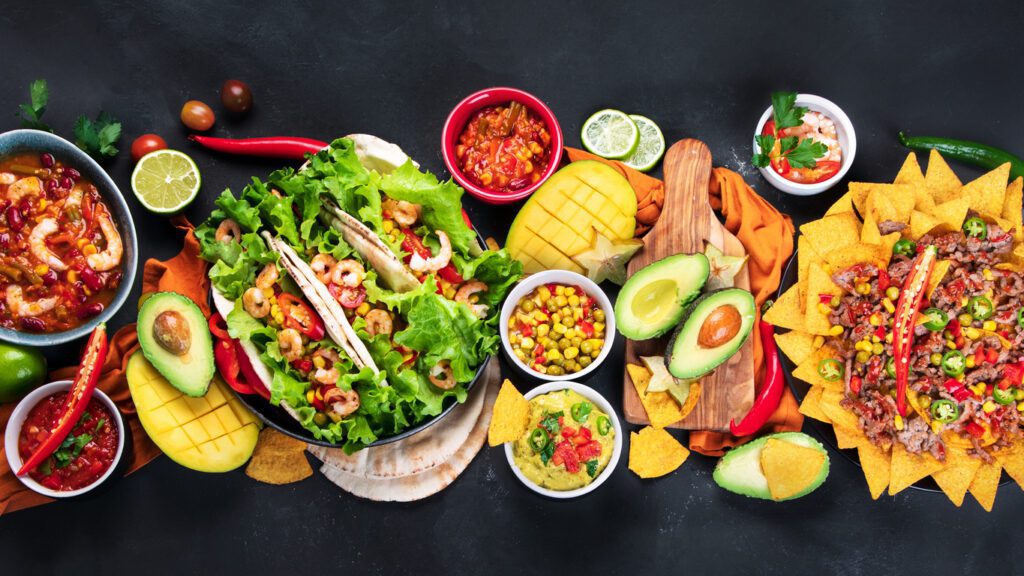 Cancun
Cancun tends to focus more on all-inclusive resort experiences. Of course, this would include breakfast and lunch options. The local restaurant owners seem to be aware of this, and tend to open for dining in the afternoon. A journey to downtown Cancun should provide you with great local options.
Cabo
This one is for the foodies! Cabo gives you the best of both worlds.
Downtown Cabo gives an experience that caters to the average tourist. On the other hand, San Jose del Cabo is for adventurous tourists. It has even been recommended that you don't need to book an all-inclusive resort to stay at, because the food you'll find being sold outside of hotels is so authentic and flavourful.
There are food tours specifically designed to offer tourists a wide variety of authentic local food. The Sunset Monalisa restaurant comes highly recommended for couples.
---
Nightlife in Cancun and Cabo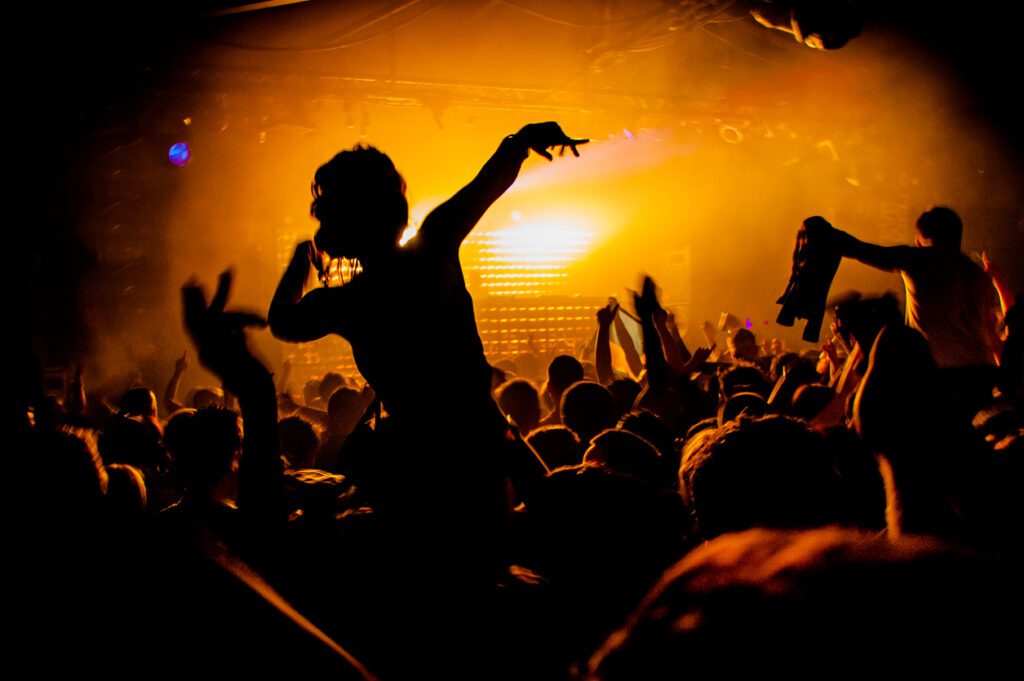 Finally! The reason you're even considering either of these places. The moths of March and April are not for the faint of heart for either of these places.
Cancun
Nightlife is consistent with the all-inclusive culture, as bars offer open-bar bracelets which allow for unlimited drinks with one flat payment. Bar hopping tours are also available.
Cabo
San Jose del Cabo? Relatively peaceful, low-key, and romantic, even. The Art Walk in the art district is a great date idea for couples.
Cabo San Lucas? Exactly like what you've seen on the movies. Amazingly, you aren't likely to run out of nightclubs to party at while there. 
---
Resorts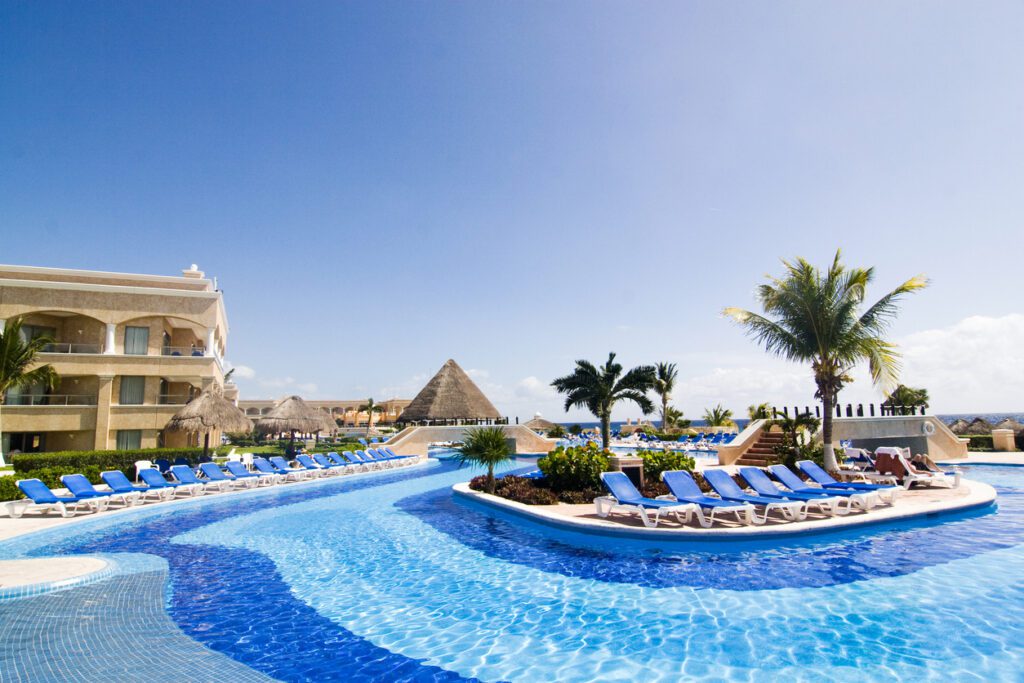 Cancun
Cancun boasts many, many options. High-rise hotels stretch for miles. Fortunately, high supply allows for better pricing options as tourists will no doubt be shopping around for the best rates.
Cabo
As the hotels are shorter, and more spread out, the beaches are less congested than those in the hotel zone in Cancun. Considered to be more luxurious, naturally, the hotels are more expensive than in Cancun. On the more affordable side are Hotel Los Milagros and Casa Bella, and at the other extreme is the One & Only Palmilla.
Cancun vs Cabo: The All-Inclusive Showdown
When it comes to all-inclusive vacation spots, there are few names that are as synonymous with relaxation and luxury as Cancun and Cabo. Both destinations have plenty to offer, from breathtaking beaches to world-class dining and entertainment. However, when it comes down to the ultimate all-inclusive showdown, there can only be one winner.
In terms of the beaches, Cancun has a clear advantage. It boasts some of the most pristine coastline in the world, with white sandy shores and crystal clear waters that are perfect for swimming or snorkeling. Cabo, on the other hand, is famous for its rocky coves and dramatic seascapes – great for enjoying stunning views or watching for whales or dolphins.
When it comes to dining options, both destinations certainly don't disappoint. In Cancun, you'll find everything from traditional Mexican fare to gourmet restaurants featuring beachfront views and expertly crafted cocktails. And while Cabo may not have quite as many options on paper, many travelers argue that its laid-back vibe makes it a more enjoyable place to eat – and after all those delicious margaritas who could blame them?
Ultimately, whether you choose Cancun or Cabo for your all-inclusive vacation will come down to your own personal preferences. If you're looking for an unbeatable beach experience with some of the world's best food and entertainment, then Cancun is the clear choice. But if you're more interested in a relaxing getaway without the tourist crowds, Cabo might be just what you're looking for. So why not try them both and decide for yourself?​
---
Conclusion
It all comes down to personal preference. Cabo and Cancun are very good what they each offer- they just offer very different things.
If you are looking for a more authentically Mexican experience, Cabo is the way to go.
If you're a fan of all-inclusives and high-end shopping, Cancun is your best bet.
Happy travels!
What is better Cancun or Cabo?
It all comes down to personal preference. Cabo and Cancun are both very good at what they each offer- they just offer very different things.